RYAN FERGUSON IS A FREE MAN!!!
 On 11/12/13 Ryan was released from prison after 9 years, 8 months and 2 days.
We recently set up a fundraiser for Ryan to give him a head start for his future – and are thrilled to announce that $80,287 was raised. Thank you to everyone who donated.
If you would still like to donate you can send checks to: The Ryan Ferguson Release Fund, PO Box 7249, Columbia, MO 65205
NOVEMBER 2013: We are thrilled to announce that Ryan's conviction has been unanimously overturned by the Western District Court of Appeals (11/5/13). The State of Missouri now has 15 days to appeal this verdict. If they do not appeal Ryan will be freed immediately. if the State chooses to appeal Ryan can then apply for bail.
Ryan is not yet free but we are hopefully he will be released from prison within the next 7-15 days. Today is a great day for justice.
More updates to come soon…
OCTOBER 2013: Ryan's Change.org petition continues to grow at an astonishing rate, recently passing the 225,000 signatures mark to stand as the 6th most popular Criminal Justice petition on the site of all time!
ABC's Chief Legal Affairs Analyst, Dan Abrams, recently travelled to Missouri to interview Ryan and the Ferguson family for Nightline and Good Morning America. Here's Dan with Ryan's parents Bill and Leslie Ferguson.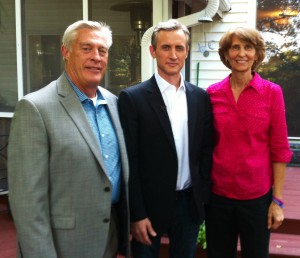 SEPTEMBER 2013: We are very pleased to report that Ryan's oral arguments on Sept 10th went extremely well. The Ferguson family and Kathleen Zellner are feeling very optimistic that the judges will rule in Ryan's favor. Unfortunately we likely WON'T hear a decision from the judges for several weeks.
In particular, the 3 judge panel questioned the Brady violations committed by Prosecutor Crane, evidence withheld from Ryan's defense team at his 2005 trial and the testimony of Jerry Trump who last year recanted his testimony.
Ryan's hearing also attracted massive media attention including news crews from CBS's 48 Hours, NBC's Dateline and ABC's Good Morning America. MTV's Andrew Jenks was also filming the events for his upcoming feature film documentary on Ryan's story…
Bill Ferguson has embarked on an Awareness Tour to help spread the message about Ryan's story across the US. Bill is making stops in many major US cities and conducting TV, press and radio interviews along the way. He is also driving our specially customized Free Ryan Ferguson car…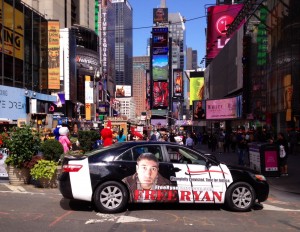 Following Bill's lead we have also launched a new campaign called Ryan Round The World – to show just how much support there is for Ryan internationally!
We want YOU to take a photo of yourself holding a message of support for Ryan – just like the one below! We'd love for people to take a photo in front of a famous landmark – such as Big Ben, the Golden Gate Bridge or the Sydney Opera House. Or you could choose an amazing landscape – stunning mountains, the beach, a city skyline. And if you don't live near a famous landmark – you can still show your support. We'd love to see teams of cheerleaders, firefighters, teachers and cops – all holding signs in support of Ryan. Think out of the box! We've uploaded two possible signs to the INDEX page of this website. They're very simple and printer friendly! But of course you can also make your own sign (but please make it as professional as possible!) When you've taken your photo just email it to [email protected] (feel free to also tell us your name and some more details about the picture) Every few days we'll then post some of the best photos on the Free Ryan Ferguson Facebook page.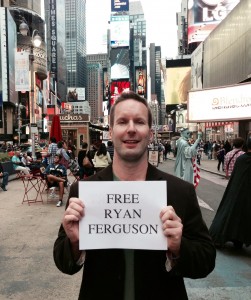 AUGUST 2013: The Free Ryan Ferguson Facebook page has now crossed 50,000 supporters. In addition over 110,000 people have now signed Ryan's petition at Change.org. We are very grateful for everyone's continued support for Ryan.
JULY 2013: The Western District Court of Appeals has announced that they will be hearing oral arguments for Ryan's Habeas Corpus petition on September 10th. We are disappointed that Ryan has to wait another 2 months for oral arguments to be heard – but we are also hopeful that we are one step closer to justice – and the end of Ryan's long ordeal.
MAY 2013: On 20th May, After a 10 day extension, the Missouri Attorney General posted its Answer explaining why Ryan's Writ of Habeas Corpus should be denied. The Answer has been posted on our INDEX page, is less than THREE pages in length and doesn't advance any new arguments – it simply repeats the State's opposition to Ryan's appeal – a position that has already been rejected by the Western District Court of Appeals. Ryan's lawyer Kathleen Zellner has already filed her reply to this Answer. We now look forward to hearing the District Court's response…
On 17th May, Ryan's former Prosecutor Kevin Crane delivered a Commencement speech at the University of Missouri. Many were troubled by Mizzou's decision to invite Crane, a man whose office committed numerous legal violations against Ryan (you can read the details here) Hundreds of people sent letters, emails, tweets and calls to the University to protest the decision and on the day of the Commencement a plane flew over the University trailing the following message…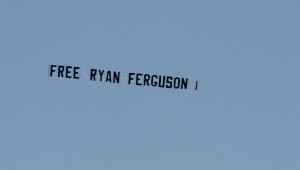 APRIL 2013: Variety magazine has announced that St. Louis Rams co-owner and vice-chairman Chip Rosenbloom, New York Times best-selling author and former MSNBC host Dylan Ratigan, and Andrew Jenks from MTV's World of Jenks will be detailing Ryan's case with a documentary movie. Please check out the Variety article here.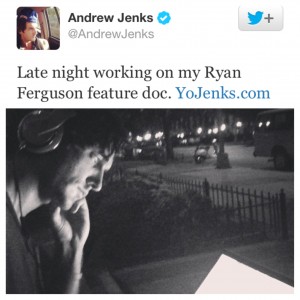 On Tues 9th April The Midwest Innocence Project and CBS 48 Hours held a Panel Discussion on the Ryan Ferguson case at UMKC Law School. Panelists included Ryan's attorney Kathleen Zellner, 48 Hours' Erin Moriarty, MIP's Laura O'Sullivan, and Ryan's previous counsel.
To view the video link for the panel please just click on the picture of Erin Moriarty below…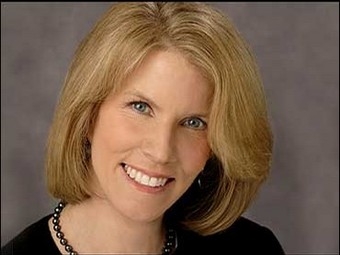 MARCH 2013: In early March, Missouri attorney general Chris Koster responded to Ryan's Habeas petition and urged the Western District Court of Appeals to deny the petition.
Later in the month Ryan's attorney Kathleen Zellner filed a statement rebutting the State's request. Koster has argued that another hearing for Ryan is a 'waste of judicial resources'. Zellner's reply, "What possible expenditure of judicial resources could be more justifiable than rectifying a wrongful conviction?" To read Zellner's response and an Amicus Brief filed on Ryan's behalf please check out the INDEX page
We now await the decision of the The Western District Court of Appeals.
Ryan's case is the only case in Missouri history to date which has demonstrated both actual innocence (Amrine) and a "gateway" claim based on a constitutional violation (jury selection, Brady violations). For more information please check out the Legal Precedent section on the INDEX page.
FEB 2013: 48 Hours aired an update to Ryan's story on Saturday, February 23rd at 9pm / 8c on CBS.
On Jan 30, 2013, Ryan's attorney filed a petition requesting a Writ of Habeas Corpus. Please check out the full document on the INDEX page of this site. The State was originally given until February 26 to respond to Ryan's petition for a Writ of Habeas Corpus. They recently requested an extension and the Appellate Court came back today ordering them to respond by March 5.
JAN 2013: Next month, CBS's 48 Hours will be airing their third update on Ryan's story. We are also in discussions with Dr Phil for an upcoming episode. In the meantime, 48 Hours is celebrating its 25th anniversary this year. The clip below features host Erin Moriarty speaking about her memorable years with 48 Hours. Ryan's case is featured in the clip and it is worth the watch.
DEC 2012: Our new Billboard which is located on Providence and Business Loop 70 in Columbia, complete with the composite of the missing link to this murder case, is receiving good calls through the Ryan Ferguson Hot Line.
NOV 2012: On Wednesday, October 31, after 6 1/2 months of deliberation, Judge Green ruled against Ryan's habeas appeal and denied his request for a new trial. This decision came on the 11th anniversary of Mr. Heitholt's death. It would appear that he chose this day to send a strong message….that the legal system is powerful and they don't like being pushed into a corner. It was devastating news for Ryan and our family. But if they think Judge Green has the final word, they will soon find out differently. We are renewing our campaign to fight this corrupt legal system.
There never was any physical evidence that put Ryan at the crime scene. Ryan has always maintained his innocence. The original conviction was based solely on the testimony of Charles Erickson and Jerry Trump. Both of these witnesses recanted their testimony during Ryan's April habeas hearing admitting perjury. Jerry Trump said that his testimony was aided and abetted by Prosecutor Kevin Crane who has gone on to become a judge in Boone County. Because there is nothing that exists that should keep Ryan incarcerated we were hopeful that Judge Green would rule to grant Ryan a new trial. But instead of considering the evidence and latest testimonies he chose to continue to protect his fellow colleague Kevin Crane and ignore all current and new information. Judge Green ruled that Kevin Crane was truthful in his testimony during the hearing and that the testimony of everyone else was false and unreliable.
We are in the process of appealing Judge Green's decision to the Western District Appellate Court. It is unthinkable that an innocent person would have to endure such a lengthy and grave injustice yet this happens all the time in the United States. Our legal system is out of control. Until we as citizens of this country acknowledge this kind of injustice and stand united for change within our system, this could happen to anyone, at any time!
Ryan is disappointed by Green's decision as we all are, but he is stronger than all of us put together! He wants us to thank each of you for standing behind him as we continue this fight to prove his innocence. He thanks you for your cards, letters, phone calls to the governor, etc. We are more determined than ever that the truth will prevail!